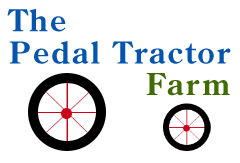 MEDICINE HAT, ALBERTA
About Us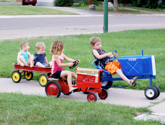 The Pedal Tractor Farm is a new local business that is known for Putting BIG smiles on faces young and old. Our family run business is built and maintained by specializing in making your party or event a memorable one. We started this business because we felt we could provide a very exciting and cost effective party alternative. Our tractors will provide you and your guests with hours of entertainment. The tractors are suitable for all ages and all abilities. That alone makes this a great hit for parties, corporate events, company picnics, family reunions, and all kinds of special events. They have even been used for fundraisers at schools and charities.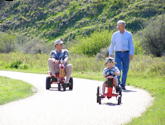 We believe that today finding creative and new ideas for events is more challenging than ever. In order to be successful, programs need to be different. The Pedal Tractor Farm is definitely different! The Pedal Tractor Farm is ready and excited to be a part of your event. We have our trailers ready for delivery and are eager to set-up at your event. We will supervise all aspects of the pedal tractor experience.
Rental Rates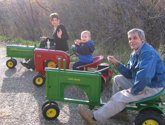 Basic Rates are as follows:
2 hours - 10 tractors- $150
4 hours - 10 tractors- $300
Additional tractors and time can be negotiated
Purchasing
Please contact us to have your own tractor custom built!
Contact information
Phone: 403-548-8676
Email: thepedaltractorfarm@yahoo.com
214 Connaught Drive S.W. Medicine Hat, AB CANADA T1A 5H8
© 2011 The Pedal Tractor Farm | Site by Memory Lane Computers + Orange Ink Designs